This post is sponsored by Everywhere Agency on behalf of FoodSaver®; however, all thoughts and opinions expressed are my own.
Do you enjoy hunting or fishing with your family? Is your husband hinting for outdoor sports gifts for Father's Day? Thanks to my partnership with FoodSaver®, I've discovered a must-have tool for your hunting and fishing excursions.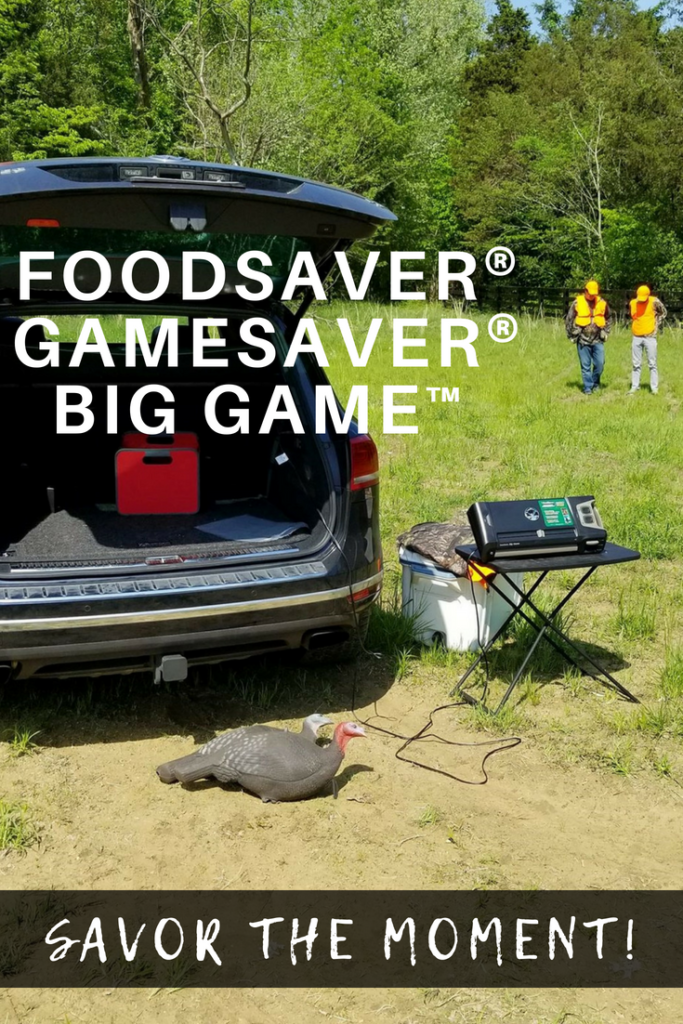 Both my husband and I come from a long line of avid hunters and fishermen. My father used to take me on the big lakes (I grew up in Chicago,) for fishing tournaments or just lazy summer days spent catching our supper.
The very first time I caught a fish, it was an 8-pound Rainbow Trout! I dropped my line off the pier we were sitting on and snagged it immediately. My dad said it must have been snoozing under the pier as I reeled it in with very little help.
You can imagine what a "wow" moment that was for all of us. I won second place in the family shore tournament that day. I honestly can't remember what the prize was, but I will forever remember the look of pride on my dad's face and all the beautiful memories I have of fishing with him.
Deer hunting wasn't just sport for my husband's family either, it was a way to help put food on the table during hard winters in Kentucky. He even recalls having to hunt for smaller game a time or two when he was young just to help stretch the family meals with things like rabbit stew.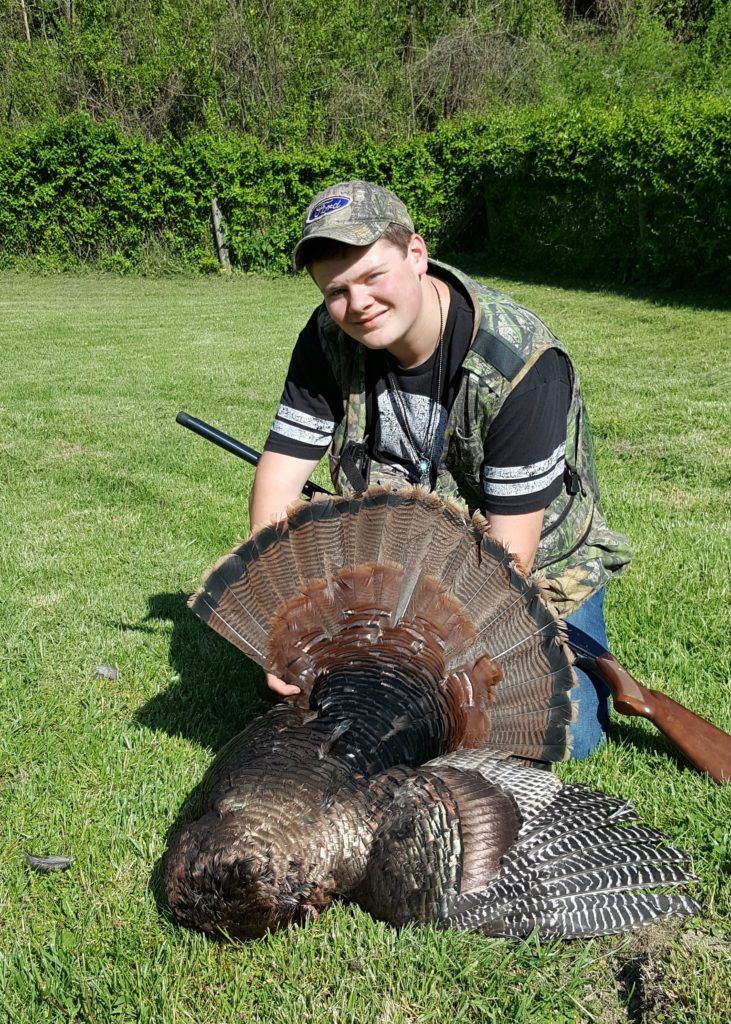 We both grew up with a healthy respect for outdoor sports and a deep understanding of how these activities also helped provide substance for our families.
Our appreciation and love of fishing and hunting is something we have chosen to share with our children. By doing such, we have not only equipped them with some great life skills, but they also have a healthy respect for nature and we've created amazing family moments and memories!
Being a dad is so much more than providing for your child's basic needs. It's finding time and connecting with shared passions. For us, it's disconnecting from technology and getting outside to connect with nature and our family.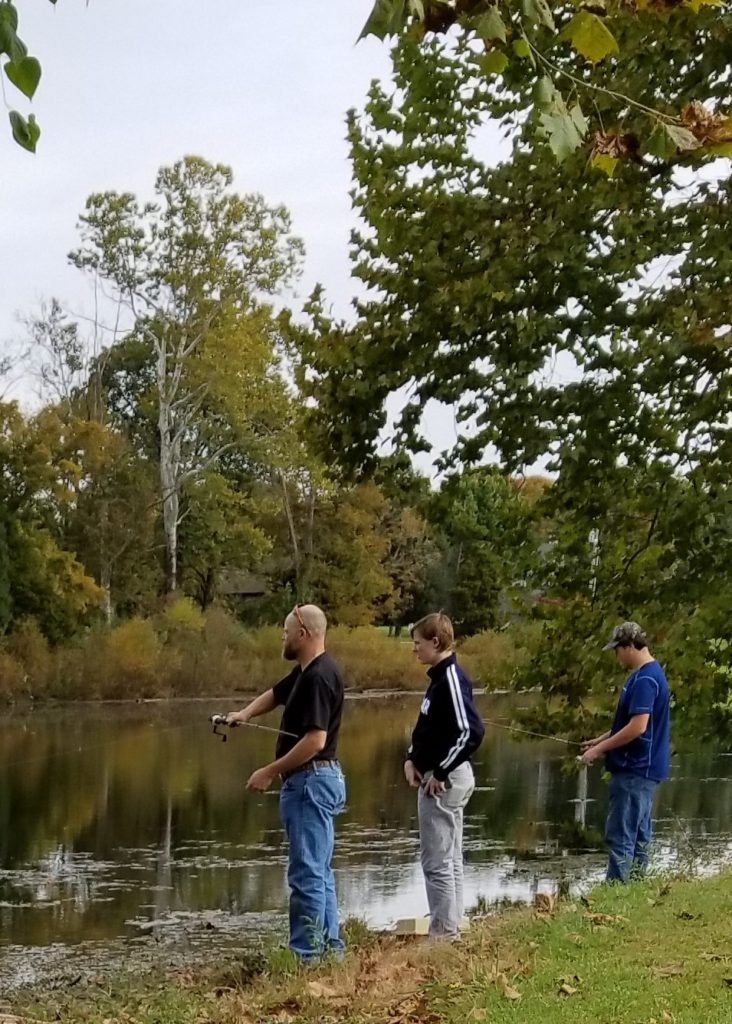 To me, there's nothing so sweet as dipping your toes in the lake, sitting side by side, casting and enjoying a peaceful day together. We have the best conversations at the lake and the best times.
Every fisherman/fisherwoman and hunter knows part of the key to success and enjoyment of their outdoor sports is having the right tools on hand. One of the things we've always searched for is a better storage system for our fresh catches, especially while we are camping and when we return home.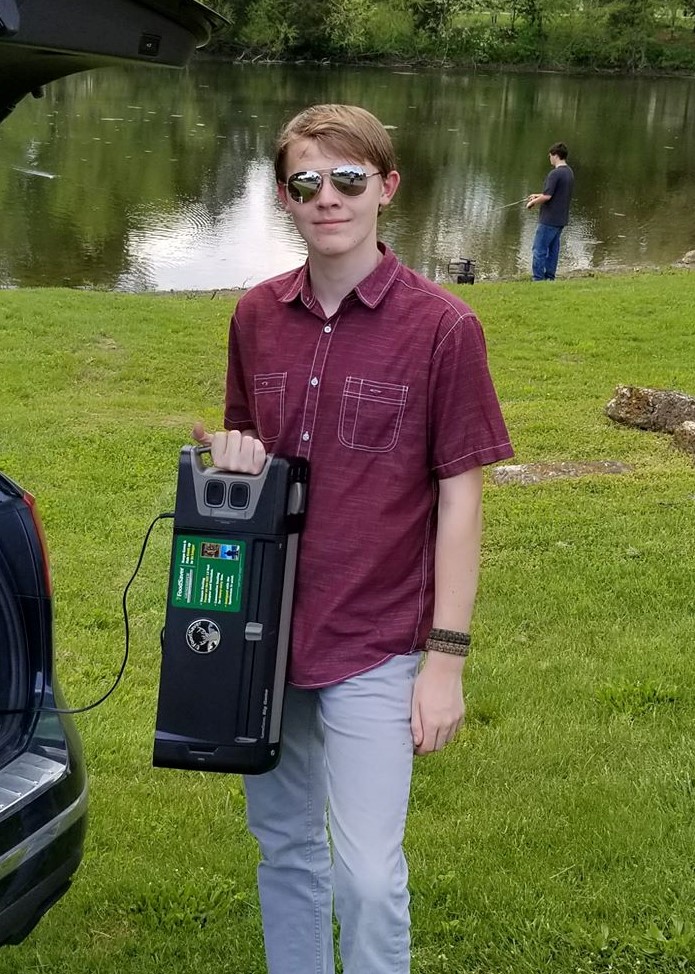 FoodSaver® GameSaver® Big Game™ Vacuum Sealing System is the solution. It's a superior food preservation system that helps you make the most of your harvested fish and game by keeping it fresh up to 5 times longer than other traditional methods.
When you are camping, this is a fantastic solution! You can use the Big Game™ to help you marinate your fish to enjoy on your campfire using the GameSaver® Heat-Seal Bags and Rolls or FoodSaver® Fresh Containers for a quick marinade. You can also use it to quickly and neatly store your catch in a cooler for transport home.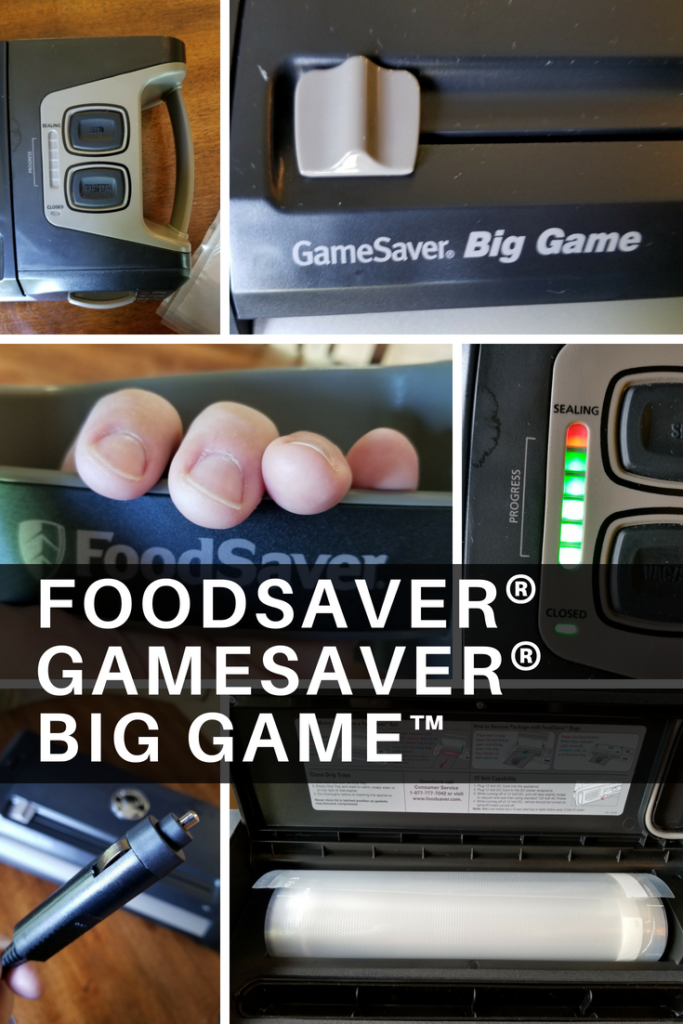 Because the Big Game™ Vacuum Sealing System has a 12 Volt DC Adaptor, it's perfect for on-the-go and outdoor adventures. No need to find an outlet, you can simply power it up from your boat, RV, automobile and other vehicles with a 12 Volt port.
I think Big Game™ is the ultimate Father's Day gift for the sportsman in your life but also a fantastic kitchen tool to have at home. As it helps keep meat, fish and poultry fresh with the highest performance to process and preserve faster with up to 80 consecutive seals, it's terrific for everyday use, helping you to preserve and store your bulk grocery purchases, too.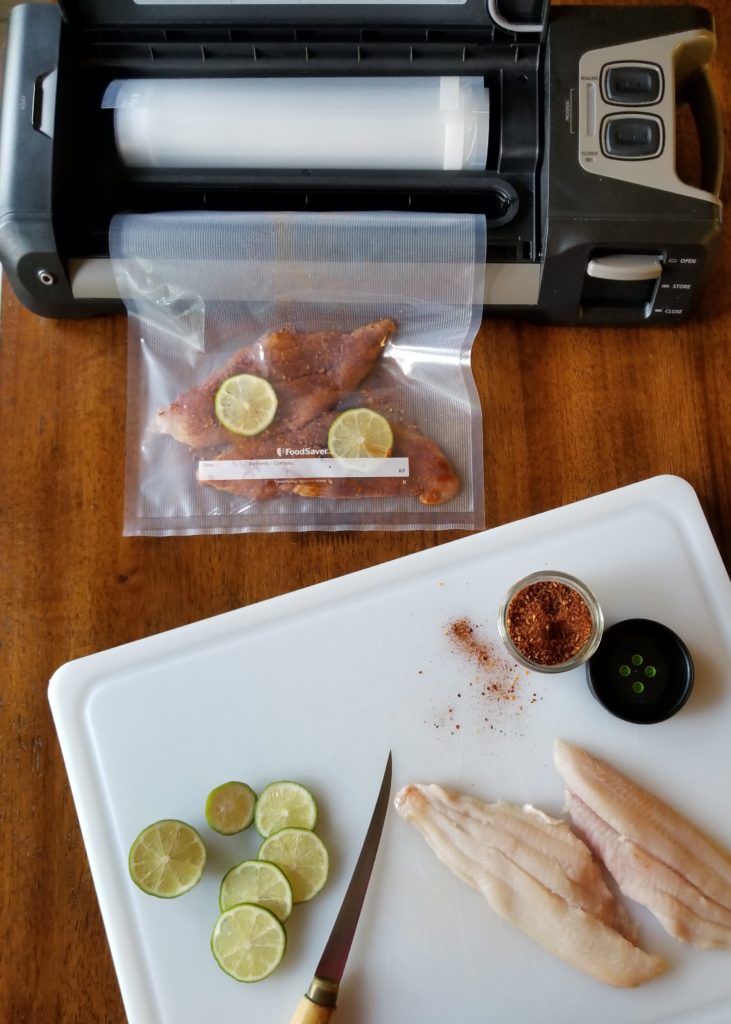 Gamesaver® "Preserve The Moment" Father's Day Contest
Gamesaver® has partnered with The Sporting Chef to offer you a fun one-in-a-lifetime chance to win the opportunity to cook with The Sporting Chef and the Ultimate Father's Day Prize Package (includes FoodSaver® GameSaver® Big Game™ Vacuum Sealing System)! Two runner-ups will also win the Ultimate Father's Day Prize Package.
To enter:
1. Snap a photo that celebrates fatherhood and captures a precious memory between dad and child in order to connect with the "Preserve the Moment" theme
2. Use hashtag #PreservetheMomentContest and share on Instagram or Facebook
For a complete list of rules and regulations, click HERE.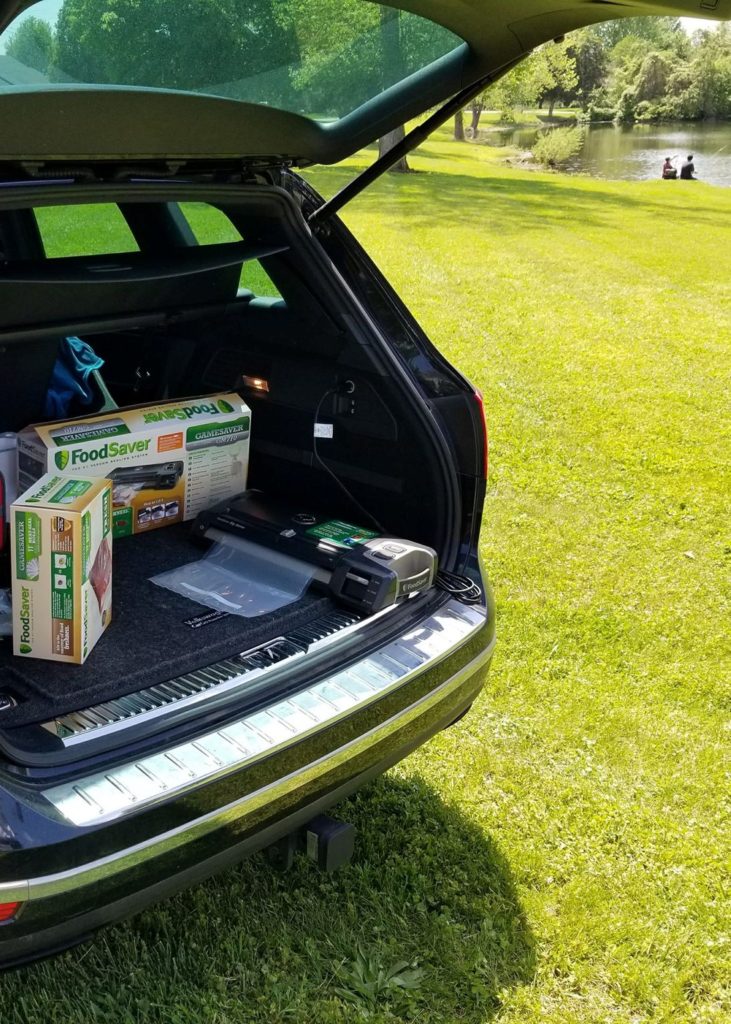 What is your favorite outdoor sports moment with your Father? Be sure to share it for your chance to win!