Do you use a laptop or a tablet to enhance your lifestyle?  How about both?  Thanks to my partnership with Nextbook, I've got the scoop on and a giveaway of the Nextbook Flexx 11A 2-in-1 tablet with Windows 10 that functions as a touch-screen tablet and laptop-style device… read on!
I have a "regular" computer in my office that I use for writing, but there are times I need something portable. A lot of that is because I have teenagers. Parenting teens means a whole lot of waiting. I wait for them to get done with sports practices, I wait for them at dentist appointments, I wait for them to grab a snack before we go somewhere…the list goes on and on.
In that time, I like to be productive. For that, a laptop is the perfect portable workstation. While I'm waiting for the bus to come back from an away game, I can work on my budget or put the finishing touches on an article. Sometimes I just catch up on the latest episode of a TV show while I wait. My phone is great, but for some things I just prefer to use a laptop.
My kids also like the portability. Because they're always on the go, they bring tablets and/or laptops everywhere. You won't find them without their phones either, but a laptop or tablet lets them do homework, play Xbox games, and stream videos and music with more processing power and on a larger screen.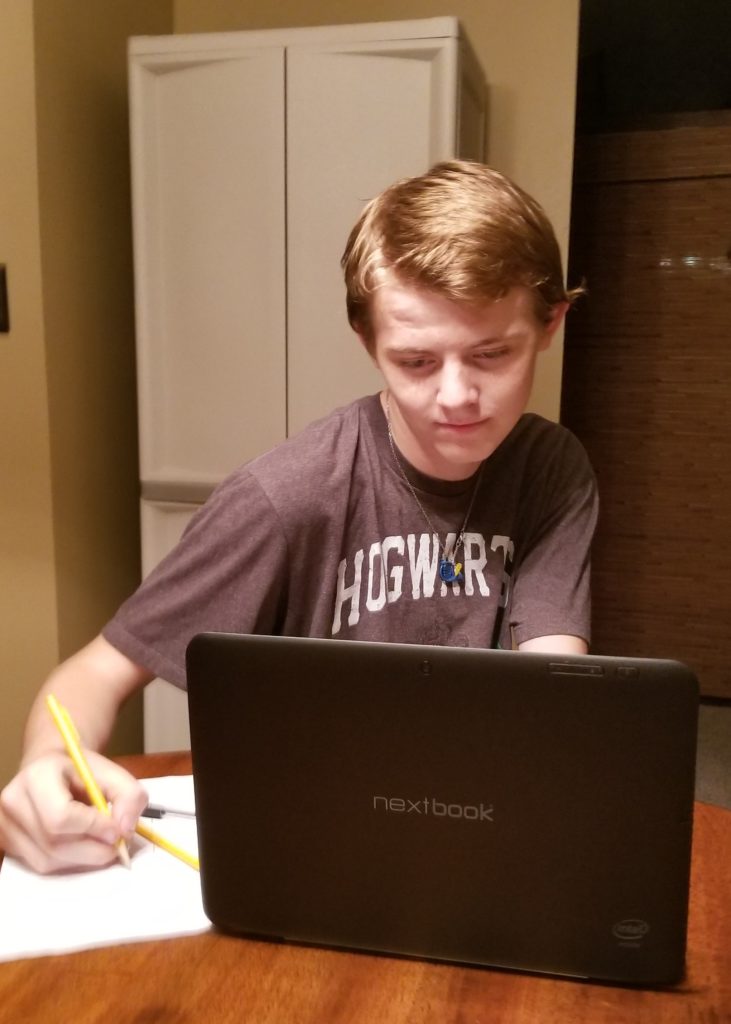 Recently, we tried the Nextbook Flexx 11A 2-in-1 tablet with Windows 10. It's become quite the versatile little helper for our family! Because it's a 2-in-1 tablet, the detachable full-size pogo keyboard allows me to go from laying on the couch reading books to writing them in seconds.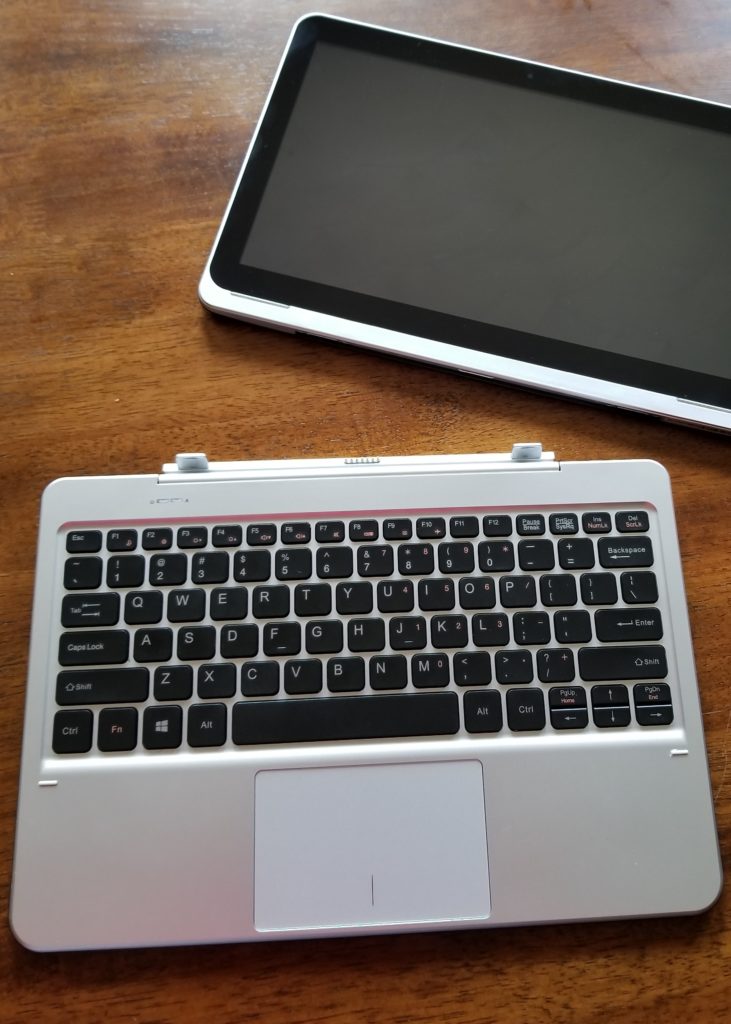 The 11.6″, 16:9 aspect ratio, high-resolution 1366×768 resolution (IPS) touchscreen is the perfect size for use in the car, in a doctor's office waiting room, or on the bleachers at a game during halftime. Unlike many laptops that don't actually fit on your lap, this one isn't bulky and won't get in someone else's way.
The kids love it too – the Intel® Atom™ Cherry Trail quad-core processor 1.84GHz (Z8300) is pretty quick. Thanks to the Wi-Fi 802.11 b/g/n and Bluetooth 4.0 features, they can play Xbox games, music, and videos with ease. The 2-in1 tablet is also perfect for taking selfies and video chatting with friends. It's equipped with both front and back cameras. Even with all my boys use it for, though, the battery lasts quite a while – up to 8 hours of run time on a full charge.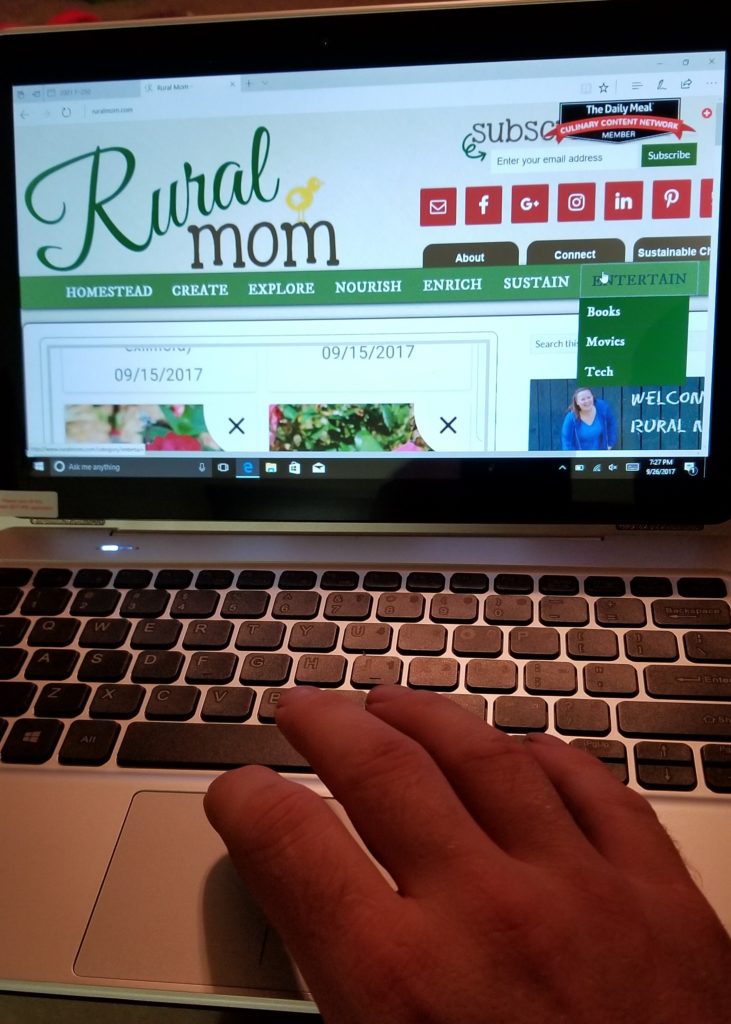 The Flexx has a generous 2GB DDR3L system memory with a 64GB onboard storage and Micro-SD card slot for expansion to 128GB. All of that space ensures that we can all save and work on files as we need. It's really a tool that the entire family can use at a very reasonable price point – currently a special value pricing of $179!
Whether I'm doing online shopping, browsing Pinterest for new recipe ideas, or simply sending an email, I find myself reaching for it more and more. As a matter of fact, I'm going to reach for it right now…so that I can order another one for the kids (and maybe even on for the cat, she seems to love it, too!)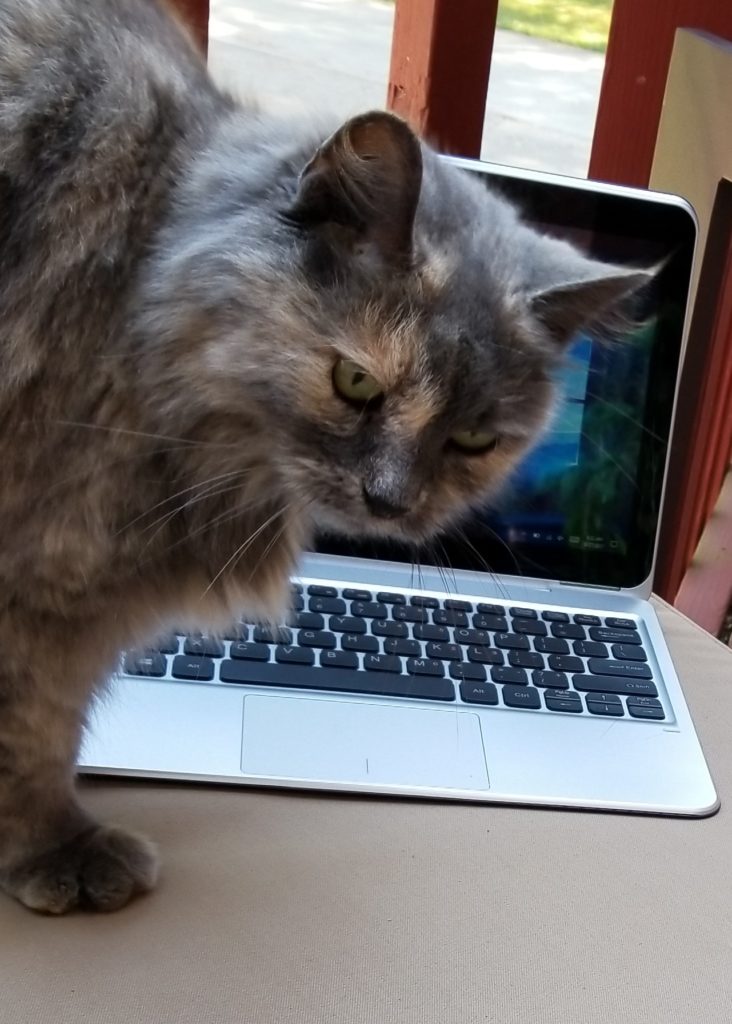 Win a Nextbook Flexx 11A 2-in-1 tablet with Windows 10!
Want the flexibility of Nextbook Flexx in your life?  One (1) Rural Mom reader will win a Nextbook Flexx 11A 2-in-1 tablet with Windows 10 to enhance your lifestyle!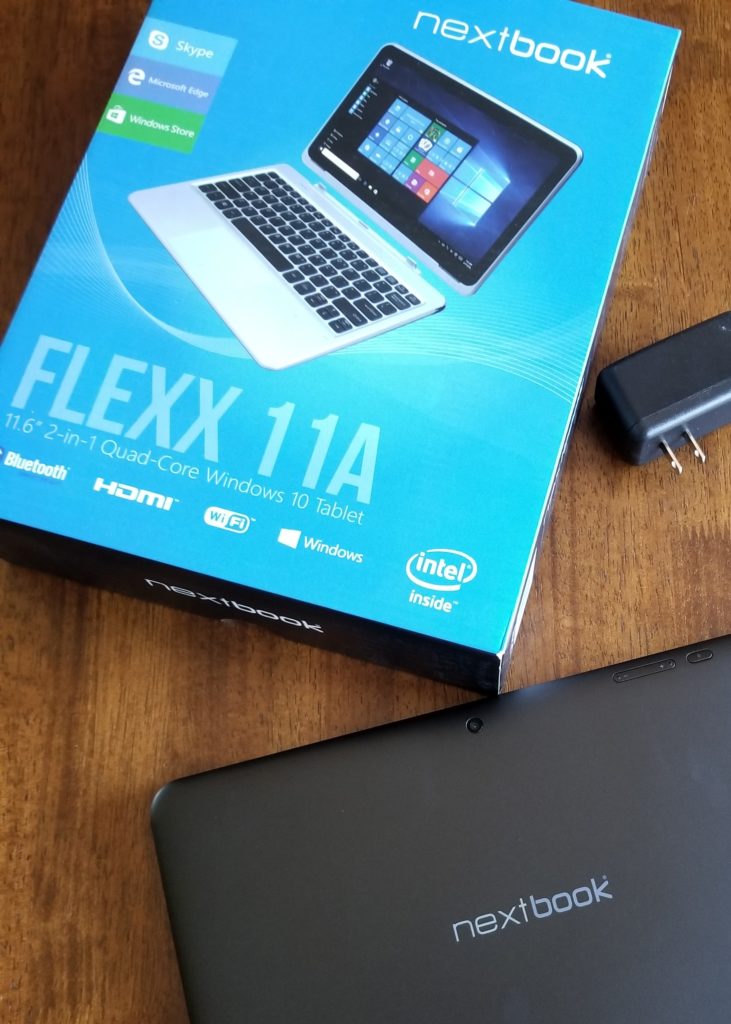 Giveaway open to US Residents only, 18+.  Prizing and samples provided by Nextbook. 
ENTER via the rafflecopter below:
Have you tried the Nextbook Flexx yet? What do you like the best about it?