Do you engage your child with creative play?  Studies show that the benefits of encouraging creative play include fostering imagination, building logic skills and teaching your children to communicate more effectively.  These are all great skills they will need in life.
There's even a greater benefit when you spend time with your child participating in the creative play – it's a fantastic way to strengthen your parenting bond and to deepen your relationship.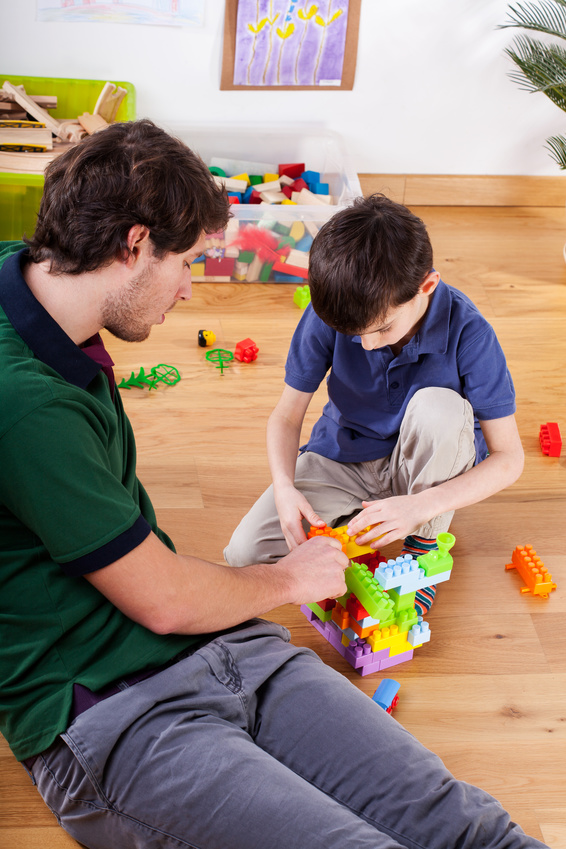 The "typical" family has come a long way from the times when the dad worked long hours and mom was the sole caregiver of the home and children. Dads now pitch in a lot more with the chores and the kids, but in many cases they still don't quite relate to them like Mom does. I imagine some of that has something to do with mothers carrying them in our bodies for 9 months. It's just a different type of relationship.
There are lots of ways that Dads can connect with kids, though, and one of the best is through creative play. Here are a few ideas to get you started:
Sports – This is again a little bit stereotypical, but nothing quite connects fathers and children more than a fun sports game! Backyard football and baseball are always good choices, as well as golf. Can you think of a better way to start your kids on the love of your favorite weekend sport? This Junior Pro Golf Set is a perfect starter kit. It includes 2 golf clubs, 3 golf balls, and a portable tote bag on wheels. Dad will have to bring his "grownup" club to the party because this set is a little on the short side, but back yard golf is an activity that both Dad and the little ones will love!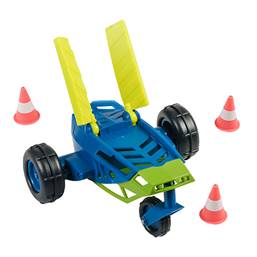 Remote Controlled Cars – Remote controlled cars, trucks, boats, and other vehicles are always fun to play with, and can be enjoyed by the smallest and the largest kids. Why not take it a step further and make it a learning experience? We recently got to try out the awesome science-based GeoSafari® Solar Rover – it's a remotely controlled car that runs on solar power, but is turned and stopped by the shadow of your hand! It's an amazing concept that's sure to keep both dad and the kids engaged for quite a while.
Science Projects – I can think of few better ideas for father and child bonding than science projects! You can search for some very cool (and sometimes very messy) projects on Pinterest, or you can just take the easy way out and buy a kit with specific directions. We like The Crazy Scientist LAB sets by The Purple Cow. There are several sets, and most of them come with more than a dozen experiments as well as the materials needed. Some of our favorites are Young Survivor and Optical Illusions. Kids 6 and up will love learning STEM concepts while experimenting with Dad. Examples of projects include distilling water, building a solar stove, and magic tricks (which are really based on science!)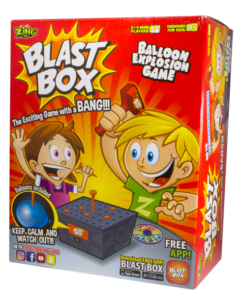 Board games – Nothing spurs a relationship between parent and child more than a little bit of healthy competition! Why not play some board games together? Board games don't have to always involve boards, either. (I think a more appropriate phrase would be "box games", but that's a story for another day.) There are lots of games that encourage building things, playing cards, or strategizing.
If you're looking for a new and different kind of game, check out Zing's Blast Box! This game is perfect for summer time fun. In a nutshell, you put balloons inside the box and then spin the wheel. The wheel tells you how many plastic pins to hammer (also plastic) into the box. The object is to avoid popping the balloons with the pins. It's so much fun! The game also comes with everything you'll need to get started, including 100 balloons, so you can take it right out of the box and have fun.
Of course, these are all great ideas for Moms to bond with kids too! If there's one thing I've learned over the years, it's that kids grow FAST. Spend some extra time playing with them when they're little. I promise the housework will be there later, but the littles will never be as little as they are today.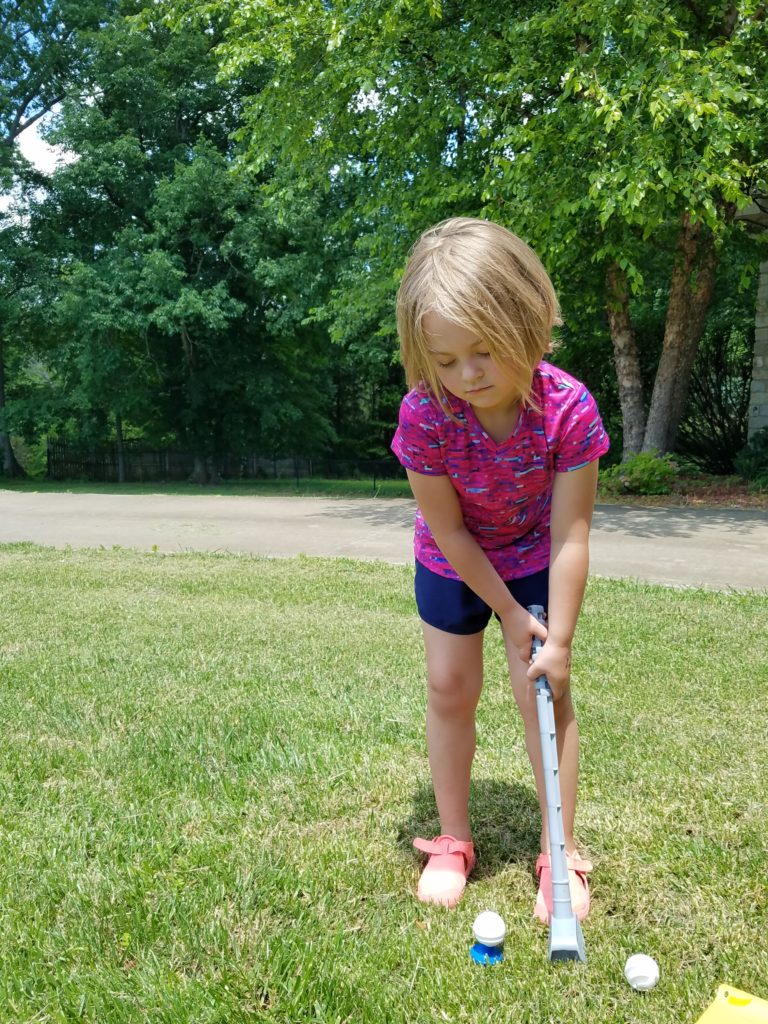 What kind of things do you do to bond with your kids?