I love summer! One of my favorite things about it is the events! I love hosting (and being invited to) picnics, barbecues, and parties! I recently received some Jarden Home Brands products to spruce up my Spring kitchen, and I've come up with some great ideas for their uses! Check them out: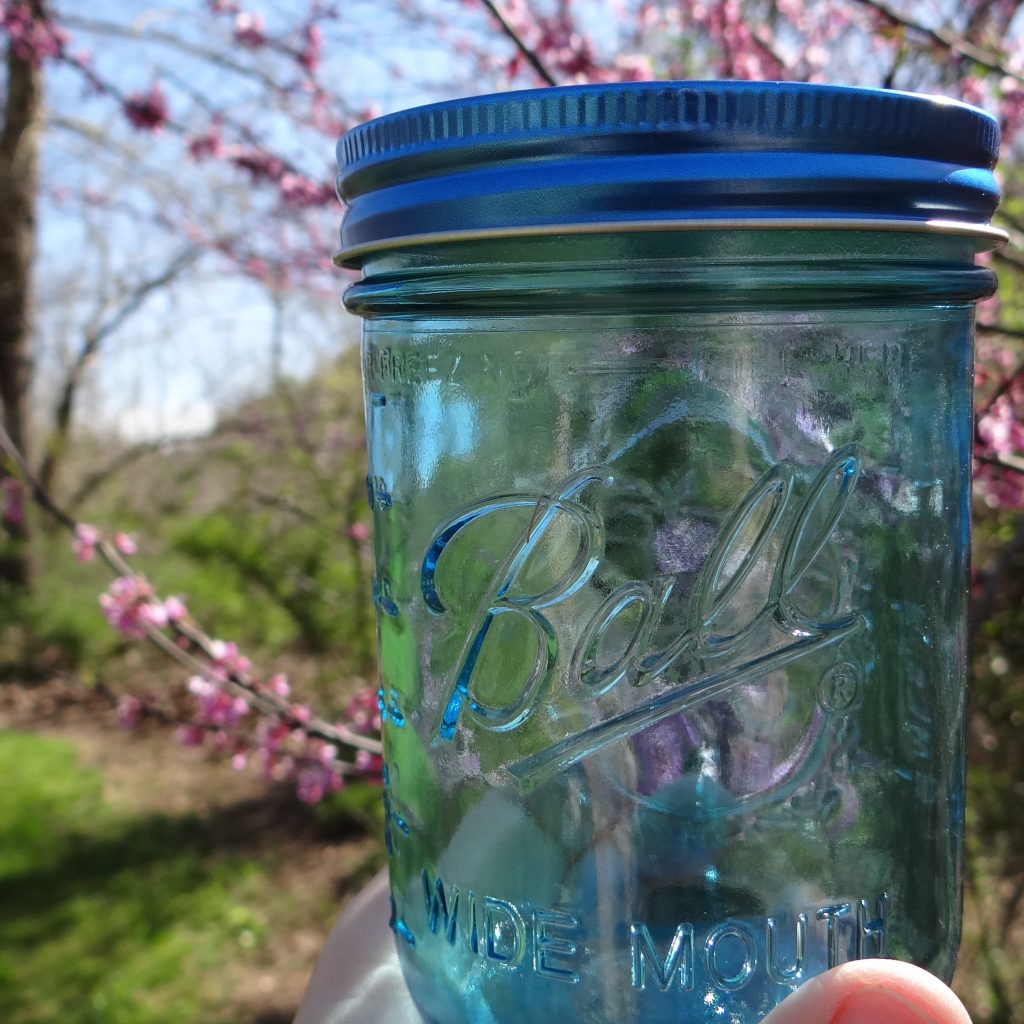 Collection Elite Colored Series Jars: This is the first time the the Ball® brand has introduced this line of pretty blue jars in three sizes: Regular Mouth Half Pint, Wide Mouth Pint and Wide Mouth Quart. They'll obviously be great for canning, but I'm thinking they'll be perfect for Mason Jar Mix Gifts too! You could also fill them with Hershey's kisses or another type of candy for a beautiful teacher gift.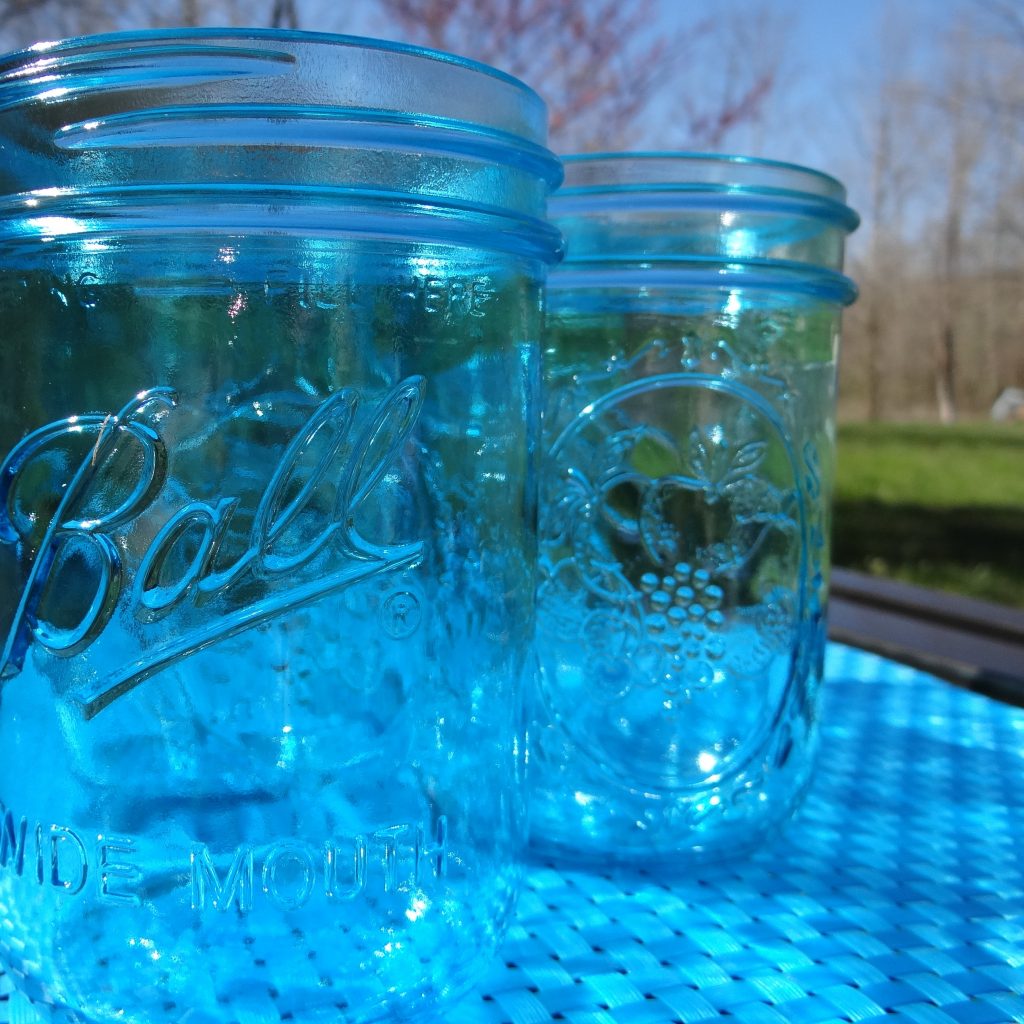 Collection Elite Color Series Lids with Bands: As you can see, these go with the aforementioned Ball® Collection Elite® Color Series jars. I love the new beautiful metallic design of the lids and bands. I'm excited to have something so pretty to keep my garden haul fresh!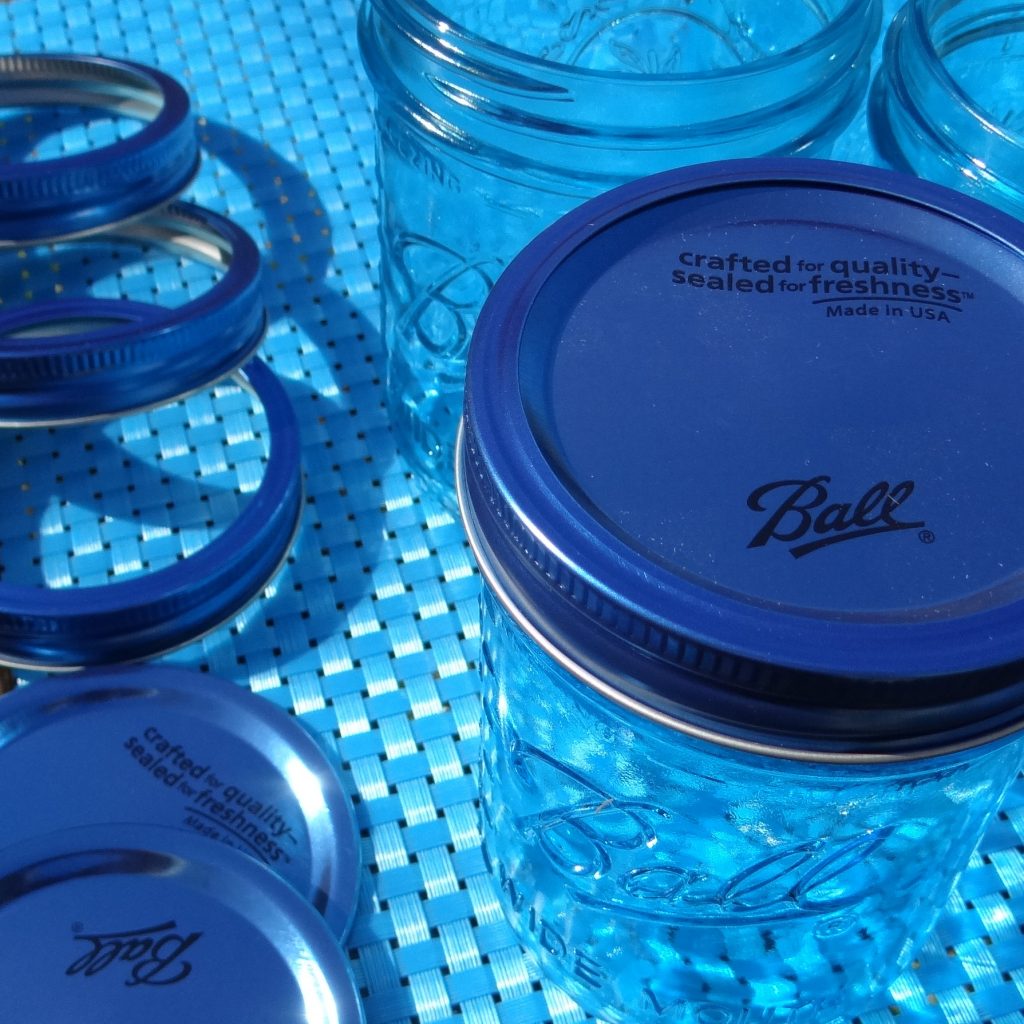 Collection Elite Design Series Jam Jar: This jar was actually discontinued in 2006 but has been re-released this year due to popular demand. It's just the right size for jams and jellies. It's also the perfect size for storing your famous homemade barbecue sauce or salad dressing.  Plus they are an ideal size for serving a refreshing Spring or Summer drink and I think they are a fabulous size to use as a garden wine glass, too!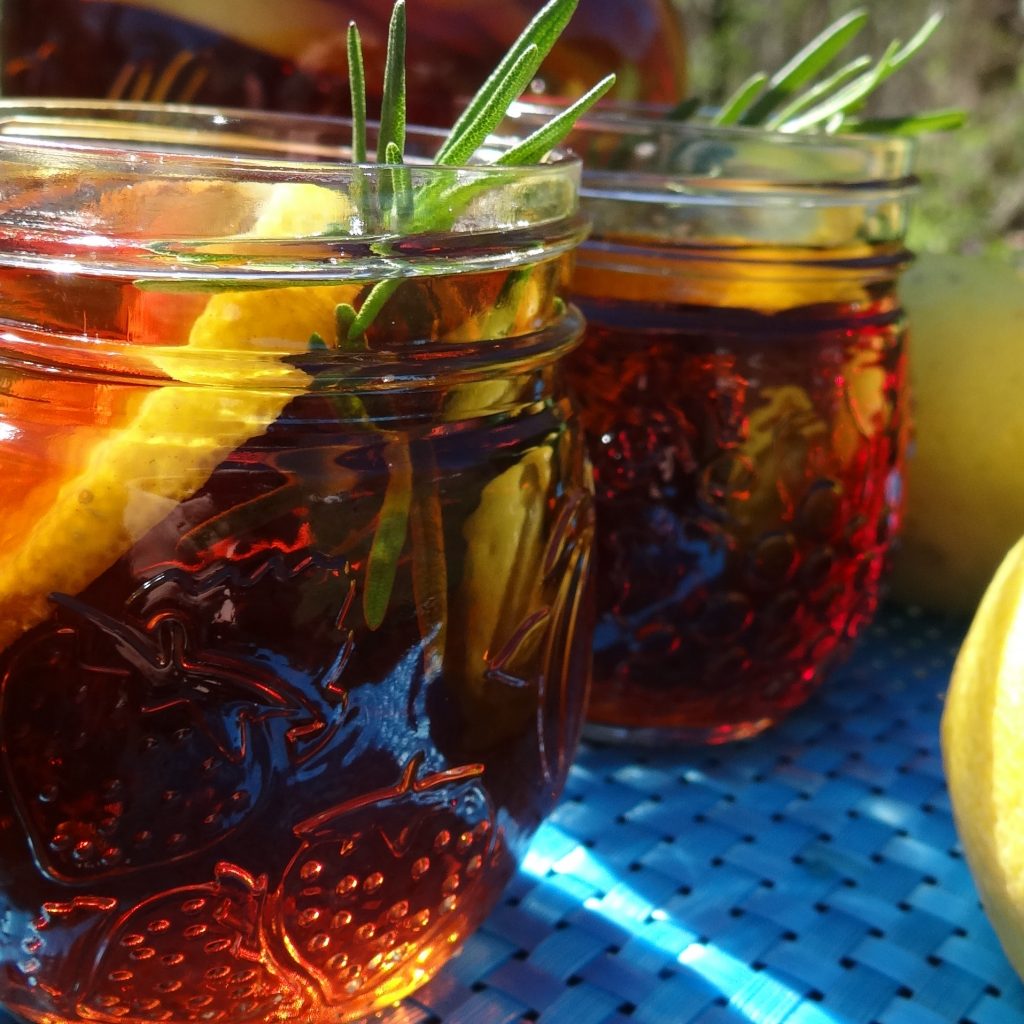 Pour & Measure Cap: Did you know that the second most popular usage for mason jars is storage? The new Ball® Pour & Measure Cap makes it super simple to measure and store both liquid and dry goods right in the jar. It's also a great tool for people on a diet – you can measure foods easily and then store them for convenient portion controlled meals. I love things that make my life simpler!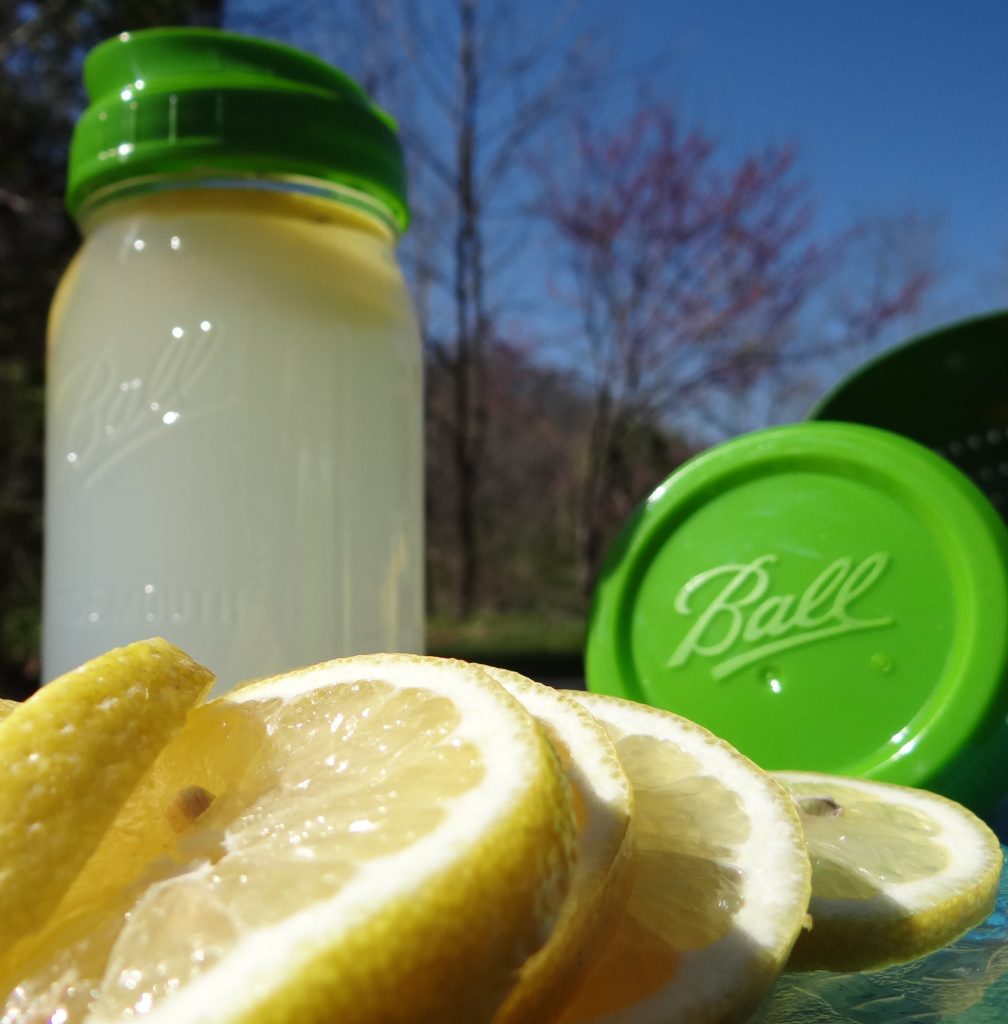 Super-Wide Mouth Half Gallon Jar: This is the perfect container for larger volume items like sugar, flour, or anything bought in bulk.  I also found it to be a handy size for keeping sweet tea in the refrigerator.  It's low profile makes it easy to slip under a lower shelf.  The push-top lid makes it ideal for storing but keeps the contents easily accessible. Personally, I'm a fan of anything that saves me money!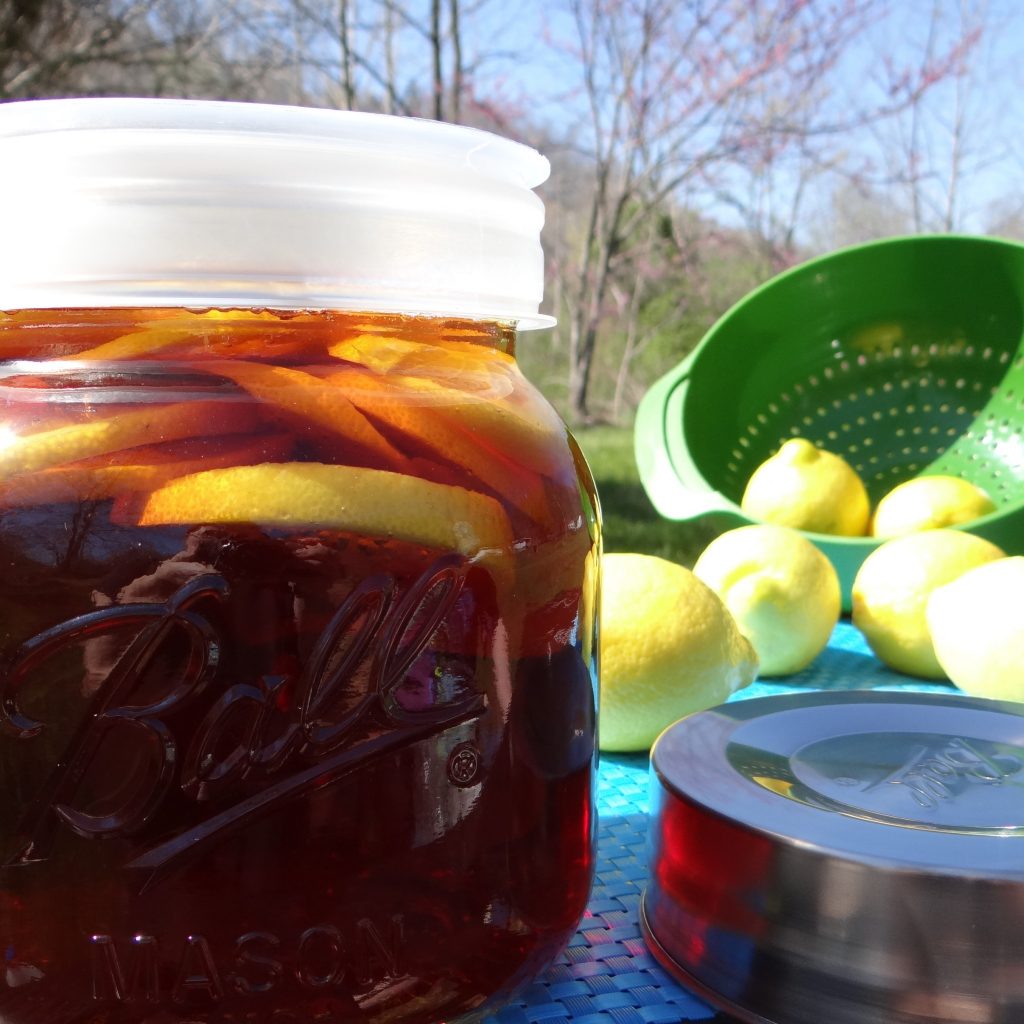 We use mason jars here on the farm for just about everything, from traditional canning purposes to storage of small items like safety pins, thumbtacks, and buttons. They're strong and clean easily, and we're constantly finding new ways to use them.
Are you as excited about this collection as we are?  You can find all these great items and more available online at FreshPreservingStore.com and in your local stores!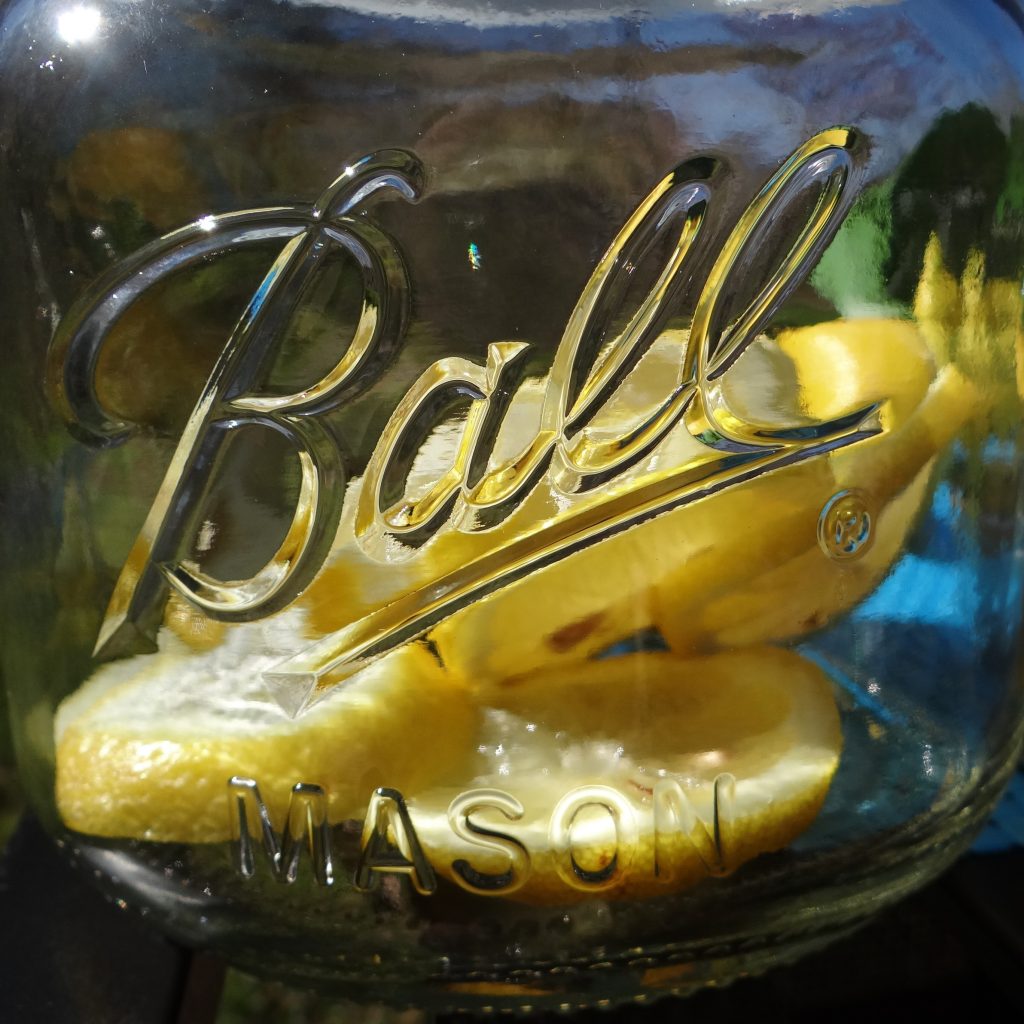 WIN IT! 
Thanks to our storage-savvy friends at Jarden Home Brands, one (1) Rural Mom reader will win a set of the new Ball® Canning Spring Collection from Jarden Home Brands including:
Collection Elite Colored Series Jars
Collection Elite Color Series Lids with Bands
Collection Elite Design Series Jam Jar
Pour & Measure Cap
Super-Wide Mouth Half Gallon Jar
ENTER via the Rafflecopter below: