My husband and I keep our home well stocked with food, especially fresh produce. We have our seasonal favorites and stock up on lots of fruits and veggies as they become available. With summers bountiful growing season just around the corner, we wanted to find a way to easily extend the life of our food and we have found it with the beautiful Tribest Sedona Combo raw-food dehydrator. We were thrilled when Tribest asked us if they could send us a complimentary dehydrator to try and share our thoughts with you today. All opinions and love of good food are my own.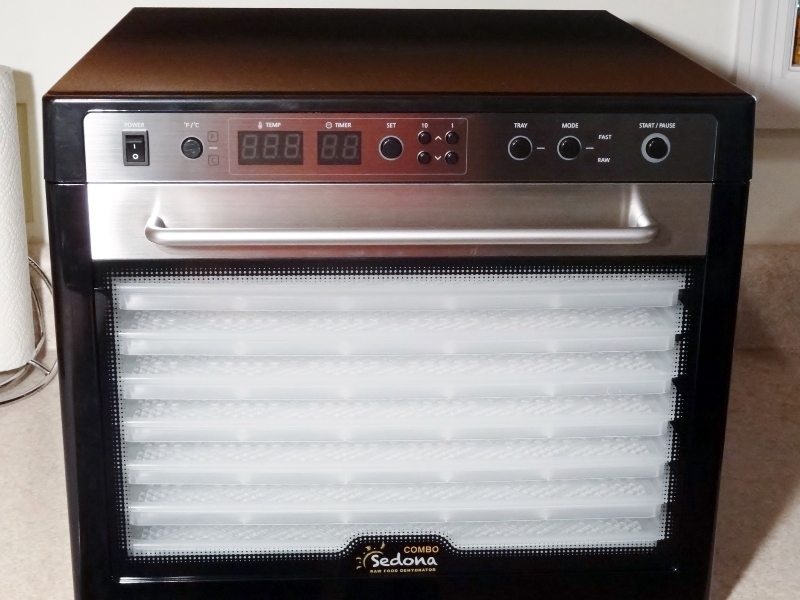 I've always wanted a dehydrator, having heard of the many health and budget benefits of utilizing one. I must confess to being a bit intimidated by the sheer size of the Tribest Sedona Combo raw-food dehydrator upon its arrival at my home. We carefully unpacked this shiny new kitchen appliance, which took up a lot less counter space than I had expected it would. A quick read through of the owner's manual set my mind at ease. It was full of product information, step by step instructions on how to use the dehydrator with different food types and a few recipes too.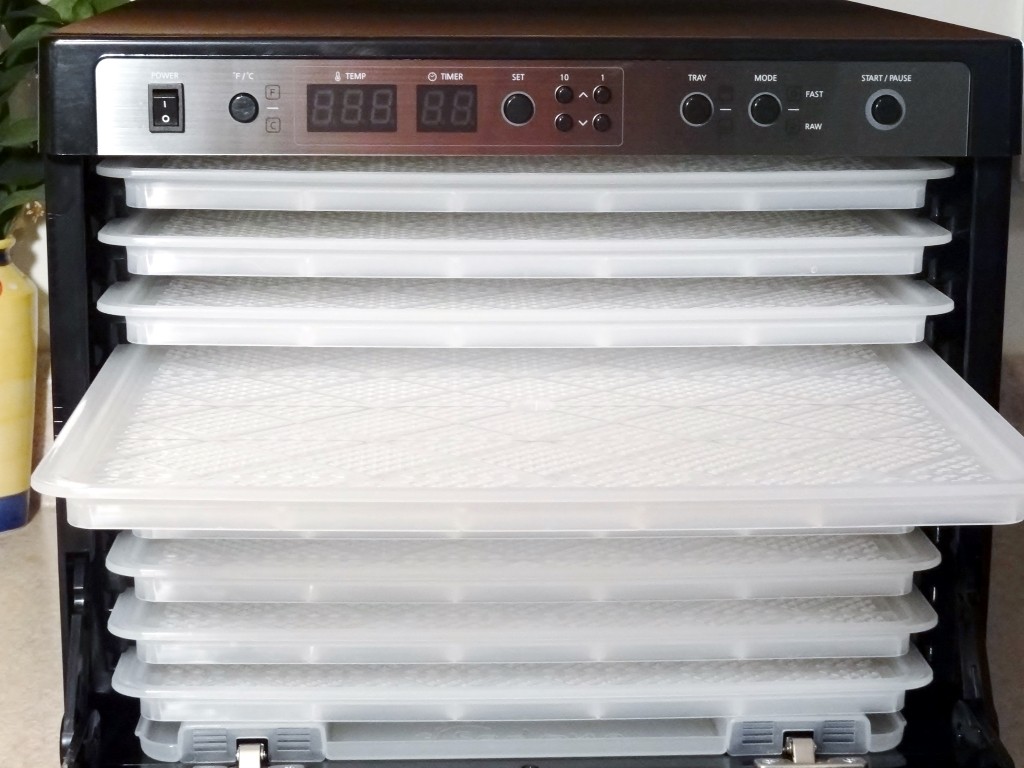 The Tribest Sedona Combo raw food dehydrator comes with outstanding features like a see through glass door, dual fan technology which allows you to use top or bottom or both parts of the dehydrator, a digital thermostat, nine large trays, but the real stand out feature is it's timer. This cool combo dehydrator has a two-stage sequential temperature timer, giving the user more control. The timer allows you to kick-start the dehydration process at a higher temperature. Then automatically lower the temperature to finish off the dehydration process.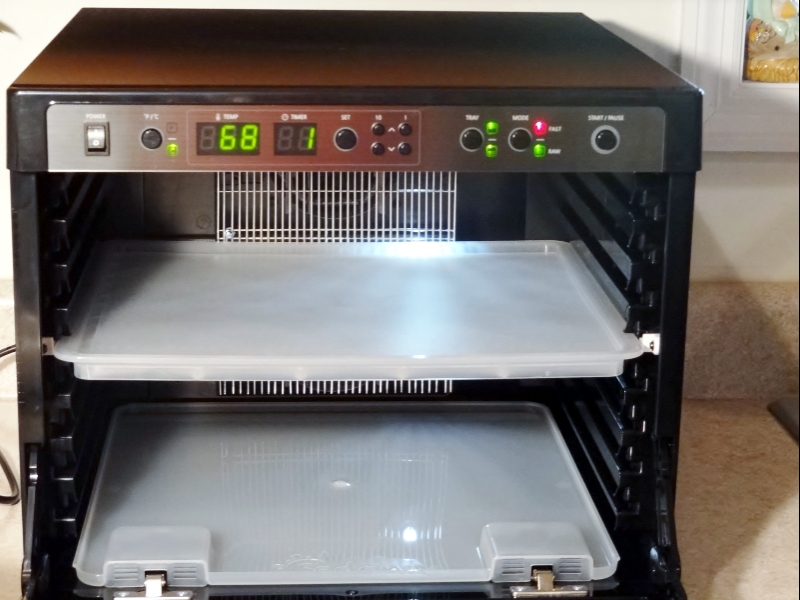 The auto set timer means your food will dehydrate faster while still retaining their nutrients, and you no longer have to set a timer on your phone or stove to remind you to check on the dehydrator! Tribest Sedona handles this chore automatically for you! This is a huge plus for a beginning user like me.
I was really interested in all the information I learned about working with fruits. I dislike having to throw away a molding peach or berry, or have my girls pass up an apple because it has a small bruise or blemish on it. Now, I won't have too. With a little prep work and a free afternoon, I can save those apples and bananas from the trash, extending the life of our food, while serving up my family healthy treats.
These banana chips, tossed with maple syrup took just an afternoon to make. Now that I have this wonderful dehydrator, I can prep, start and walk away!
The Tribest Sedona Combo raw food dehydrator is easy to use, won't take up more than a corner of kitchen counter space, doesn't get too hot and is quiet! I invite you to learn more about this and other Tribest products by visiting their website and following them on Twitter and Pinterest.
What is your favorite dehydrated snack?