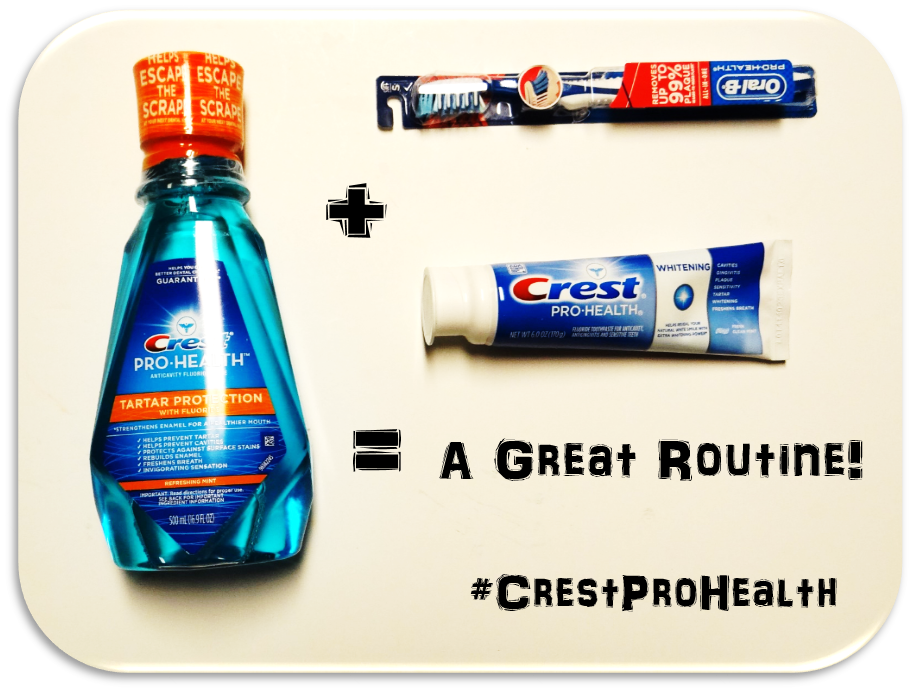 It's important to me to maintain good dental hygiene habits for the overall health benefits.  But I also enjoy having a nice clean, bright smile!
Thanks to Smiley 360 for sending over Crest Pro-Health and Oral-B samples to help keep my teeth in
tip-top shape!
I think we can agree that oral hygiene and dental health is very important. Without proper hygiene you can soon develop bigger problems down the road, and nobody wants to go through the many different problems it can lead to!
It's important to brush your teeth at least twice a day, once in the morning and once before you go to bed and you also need to make sure to floss and rinse them every day, as well. Food and bacteria gets stuck in between teeth and brushing can't reach it all.  Bottom line, we all want a healthier smile!

Beginning with the basics, the toothbrush you choose is vital to the over-all health of your teeth.  You want a brush that is suited for your needs and one that helps reach those hard-to-get-to places.  Products like the Oral-B Pro-Health All-In-One Toothbrush have a criss-cross bristle pattern that helps eliminate plaque while remaining gentle on your teeth and gums.  For me, this is a fabulous feature as I'm sensitive to harsh products.  I found the the Oral-B Toothbrush to be a gentle on teeth and gums as promised.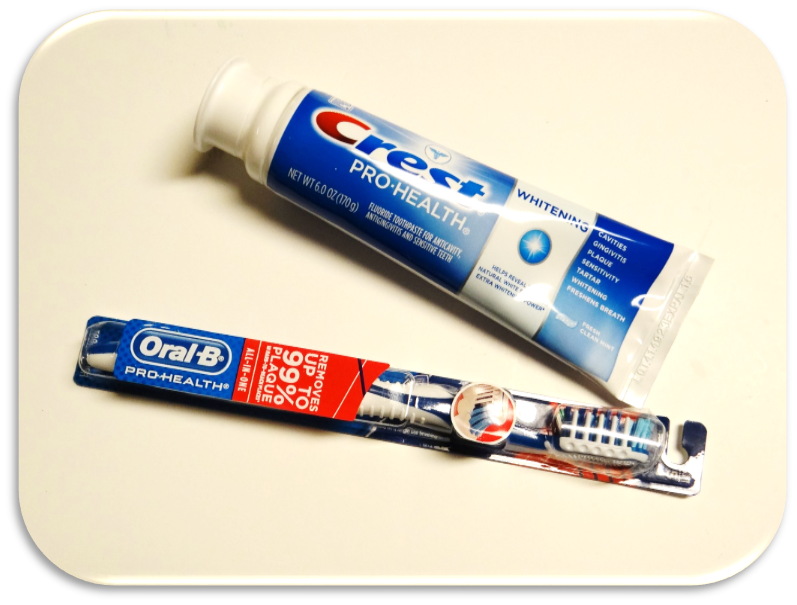 Additionally, having great tools to help you keep your teeth white, breath fresh and tartar at bay can enhance your brushing routine with extra benefits.  Products like Crest Pro-Health Whitening Gel Toothpaste are formulated reduce stains and protect the health of your teeth and gums. Crest Pro-Health Tartar Protection Rinse is designed to freshen breath and give an extra layer of protection.  Both have a refreshing mint taste an leave my teeth feeling nice and smooth and extra-clean!  Looking for products that give you the benefits you need while offering additional health attributes is always a win-win for your oral care routine.
With our busy lives, it can be easily forgotten to brush, floss and rinse twice a day as suggested. Many people will brush in the mornings because they are going to be around other people (and nobody wants to smell stinky morning breath!) The problem is remembering to brush, floss and rinse at night, we are all so tired and just want to go to bed.
A good way to help remind yourself is to set a daily alarm about 5 minutes before your usual bedtime. With the technology we have at out fingertips today it's simple and easy to set an alarm for this using our smart phone. This will help to ensure that you remember to brush, floss and rinse at night.
We all want beautiful white teeth forever, and taking care of them is the only path that will lead us to great teeth!
Are you Pro-Health with your oral care routine?  To find out more information about Crest Pro-Health products, visit http://www.crestprohealth.com/