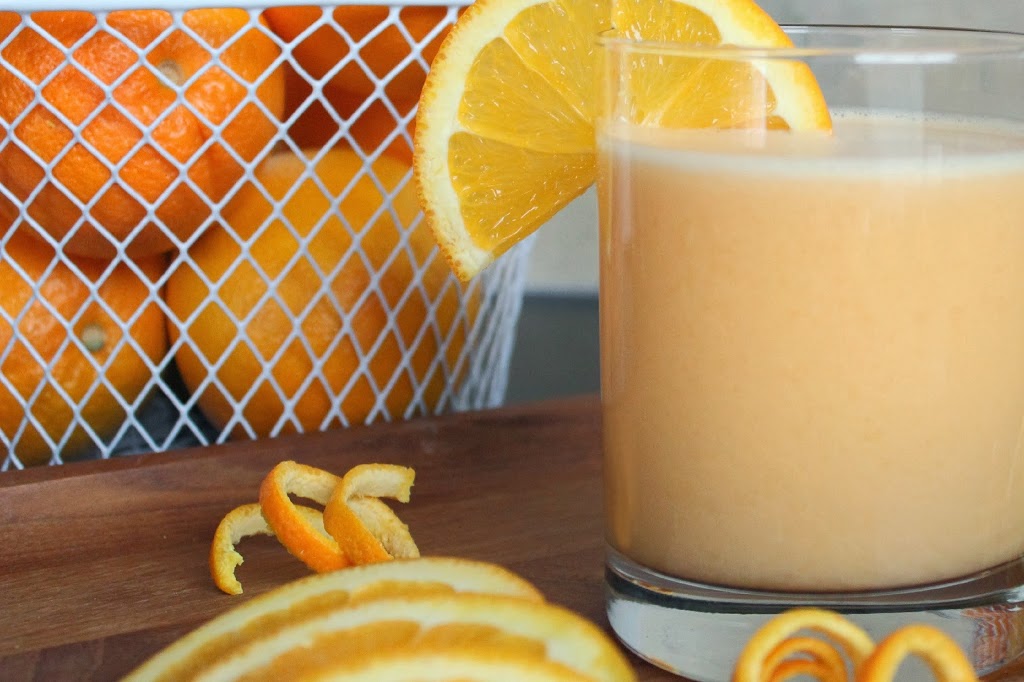 There's no mystery that fresh squeezed juice is terrific for your overall health and well-being.  When combined with other powerhouse ingredients (like yogurt and flaxseed,) that also have amazing health benefits your day and your juice will be even brighter – this is the magnetic health attraction of smoothies!
Smoothies not only offer great taste, and ways to incorporate more good-for-you ingredients, but they are also a wonderful way to sneak in some ingredients that some people do not enjoy drinking on their own (like kale, spinach, or carrots.)
One of my favorite base ingredients for smoothies, happens to be one of the best picks of seasonal produce right now – oranges!  Oranges offer plenty of heart and body healthy boosters like oodles of vitamin C and anti-inflammatory properties.  Studies have shown that regular consumption of orange juice may also help lower cholesterol, promote bone health and help prevent cell damage.
The basic smoothie recipe can incorporate milk, yogurt, almond milk, or other "milk-like" ingredients, but I prefer to use plain nonfat Greek yogurt, a noted superfood with a big boost of protein, calcium, potassium, zinc, and vitamins B6 and B12.
Basic Orange Smoothie Recipe
1 cup fresh squeezed orange juice
1/4 cup plain nonfat Greek Yogurt
4 ice cubes
Blend orange juice, yogurt and ice together until frothy.
Once you have the basic smoothie recipe down, it's fun to experiment and add bonus ingredients to take your heart healthy drink to the next level.
Add a teaspoon of flaxseed (like Carrington Farms Organic Milled Flaxseed,) 1/4 teaspoon of cinnamon, and the juice of one small carrot to the base recipe for a delightful twist chock full of fiber and omega-3!
Or try adding a banana and a tablespoon of almond butter for an amazing taste sensation that offers extra potassium, fiber and a boost of vitamin E.
If you find that you mix up something that you aren't overly fond of… just return it to the blender and add a little more of the ingredients you love, like orange juice and try sipping it again.  Often, the extra orange juice will overpower any taste you didn't like as much and the drink will be more, well, drinkable!
If you find a smoothie is too bitter, try using a little bit of pure maple syrup (or sorghum) to sweeten things up.  Just a small teaspoon-full will do.  As a bonus, maple syrup has the added benefit of aiding with digestion.
Remember, the smoothie sky is the limit!
Want to make orange smoothies regularly and get the most out of your citrus?  Consider using a high quality hand juicer like the IMUSA Chef Citrus Juicer.  A stainless steel strainer separates seeds and pulp from the juice, giving you maximum juice from your citrus with easy clean-up.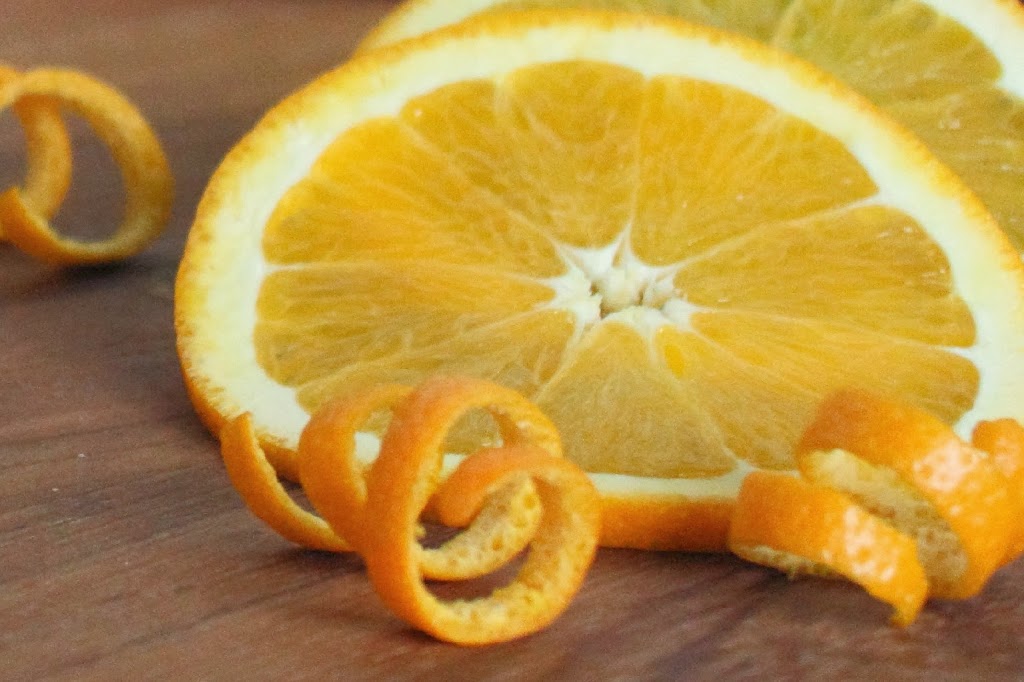 Disclosure:  We have had the opportunity to sample products mentioned in this article and have found them to be high quality products worth mentioning.  There has been no monetary exchange, nor incentive for offer our review.  All thoughts and opinions are that of Rural Mom.