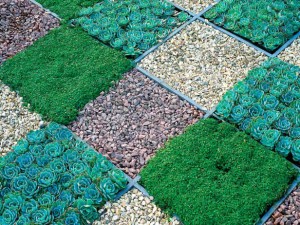 Checkerboard Groundcover ~  

© Dorling Kindersley Limited 2009
This is a sponsored post written by me on behalf of HGTVGardens.com.
As a nature lover who deeply enjoys gardening, it's super easy for me to be sucked into the vortex of gawking at creative landscaping.  Which is why visiting the HGTVGardens website is such a magnet for me…  it's like fresh ice cream, so good you simply want to savor each bite and never reach the end of the bowl.
So, it's a really good thing the website is also chock full of a crazy-good advice and inspiring ideas that motivate me to back to the garden to implement.
For example, I wanted to plant a pizza garden this year and viola! I found a fabulous article with helpful advice and even a terrific recipe for Margherita Pizza that I plan to make after we reap the benefits of our new greens.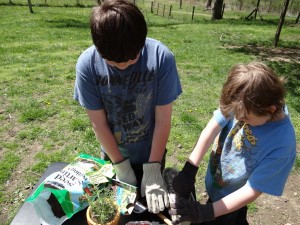 My little helpers starting seeds and transplants for our pizza garden.
After reading the article and making a list of items needed to start a pizza garden, I was able to utilize the Plant Finder feature on HGTVGardens to identify what herbs would grow well in my area, optimum times to plant and even where to plant for best results.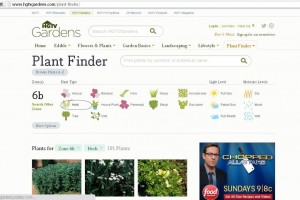 HGTVGardens.com is like having an expert gardener, landscaper, and nature enthusiasts available for consultation 24-7.   The site is even fully optimized for mobile so you can carry all the expertise with you outside or connect and research at the store or on-the-go.  It's my new favorite website to peruse in the waiting room or during long car trips.
And as if fresh, innovative and helpful gardening and landscaping topics weren't enough to capture my complete attention, the Lifestyle section offers a plethora of wisdom and wit on everything from crafts to health, travel, weddings and a subject near and dear to our farm – homesteading and chickens!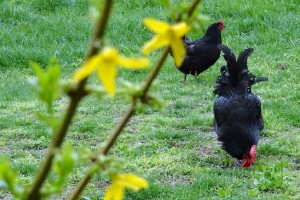 A few of our Rural Mom fine feathered friends keeping the yard tidy.
Now that you are "in the know, visit HGTVGardens.com… but be warned, once you begin using this incredible tool, you may not recall how you ever gardened without it!
Want to join me in the HGTVGarden community?  You find my profile at http://bit.ly/11dlJTS?oc=gardensblogger-seven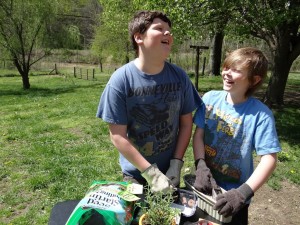 Our pizza garden planting inspired my oldest son to burst out in an impromptu ode to pizza.
Moments like these are why I truly enjoy making gardening a family affair! 
This conversation is brought to you by the gardening crew at HGTV.This is a sponsored post written by me on behalf of HGTVGardens.com.