Christmas will soon be here, but you still have time to decorate your home or make a great last minute handmade gift. Learning how to make Christmas paper mache ornaments is one way to deck the halls for very little money.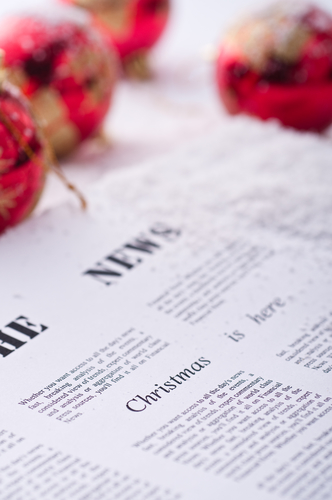 Christmas ornaments are usually lightweight so they don't weigh the tree branches down. Paper mache is a perfect medium for making ornaments because they can also be lightweight.
If you've never made paper mache here's a simple recipe:
Paper Mache Ornaments Recipe
One part flour
Two parts water
The 'part' can be anything – a cup, an empty soup can or glass jar. The point is to use twice as much water as flour so you have slurry which is slightly runny. If the mixture is too runny you can add a little bit of flour to get it to the right consistency. Add a little bit of water at a time to thin it down.
You'll also need a good supply of newspaper. Tear the newspaper in thin strips, about an inch wide and five inches long. Set those aside until you're ready to use them.
How to Make Paper Mache Ornaments
There are a couple of ways to make Christmas ornaments using paper mache. You can purchase small balloons and blow them up to use as the base. You can also use Styrofoam balls or shapes. Bases can also be made from twisted wire and crumpled newspaper. Balloons and Styrofoam are the easier methods.
Blow a small balloon up to the size you want the ornament to be. Smear a very thin layer of petroleum jelly on the surface to make removal easier. If you're using the Styrofoam shapes this step won't be necessary.
Dip the strips, one at a time, into the flour and water paste. Run the paper through your fingers to remove any excess paste and then smooth it onto the base until it's totally covered. Alternate the direction the strips are running as you apply at least six layers of strips. Set the ornament aside to dry for 24 or more hours. Repeat this process for the number ornaments you want to make.
When the paper mache is dry, pop the balloon and pull it out from the center if one was used.
Decorating Paper Mache Ornaments
Now you can begin painting the Christmas ornament using acrylic paints. Allow the paint to dry thoroughly before spraying with an art sealer. If you don't have the sealer, you can use cheap hair spray to seal the project.
If you'd like to skip the painting step of this project, you can use colored tissue paper instead of newspaper. To make an ornament which looks like a stained glass window, apply layers of tissue paper over a wire frame. When the paper mache is dry, go over the wire with black marker to indicate the lead.
Take things next level and add embellishments like additional paper shapes and beads to your ornament to create animal faces or Christmas shapes.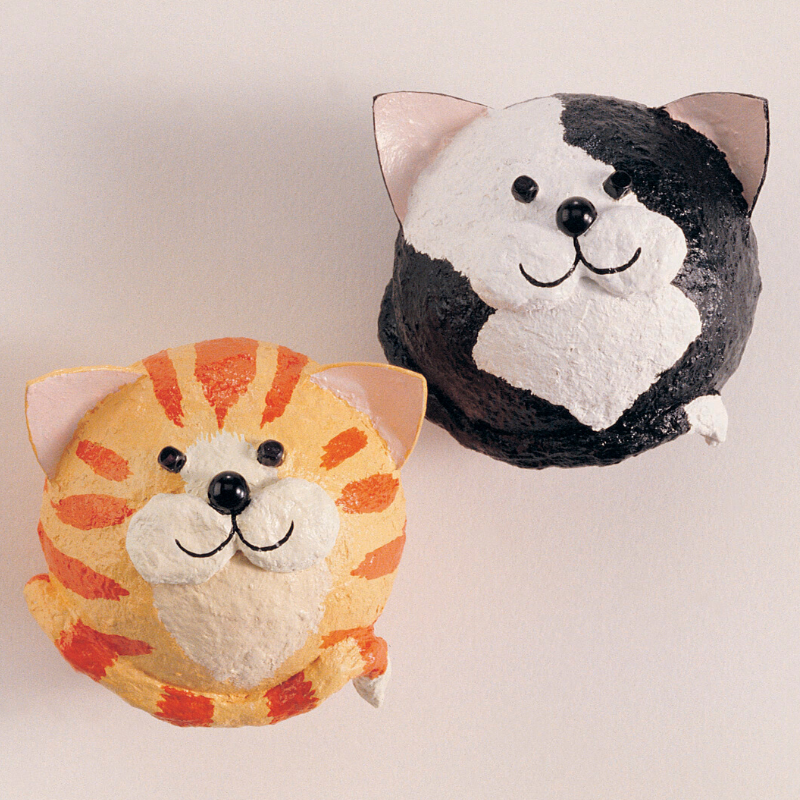 Apply a hanger to the ornament by hot gluing one to the ornament or carefully poking two holes through it to run the wire hanger through. You can paint a very thin layer of craft glue over the ornament and roll it in glitter to give it more of a Christmassy look.
Once you know how to make Christmas paper mache ornaments and are pleased with the results, you will be able to easily and inexpensively change the look of your Christmas tree each year. You can also make these ornaments as presents each year. Christmas is coming soon – are you ready to make your new ornaments?