Keeping a garden can be very enriching. Whether one is growing tomatoes, watermelons, flowers, or pumpkins, the net result is almost always positive. For this reason, Mother's Day is a great day to help mom start a garden.
If your mom has a garden already, no worries – just add to the goodness!
Starting a Garden for Those With Less-Than-Green Thumbs
For those who don't know about planting, now is a great time to start. Often, it's as simple as digging a little dirt placing seeds into the ground. Over time, the miracle of life will spring up!
If your mom has tried an failed at outdoor gardening in the past, look for no-maintence plants you can enhance her lanscape with. Or encourage her to give hydroponic gardening a try. Both are nearly no-fail systems for those who think they have less than green thumbs.
Mother's Day is a great day to start a garden. Along with relatively mild weather, the whole family can be together. Groups are stronger together, and you can often complete the garden in a fraction of the time.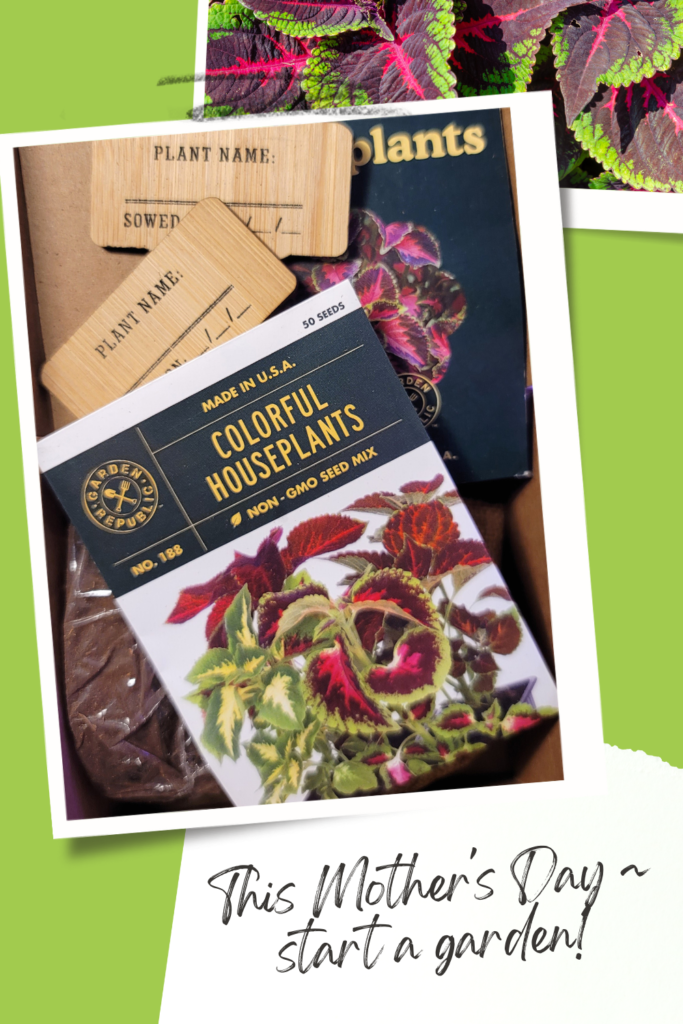 Where to Plant
Ideally, you'll want to pick a spot your mom approves of. If the yard isn't garden ready, think about setting up a raised bed or a container garden. Alternatively, bring the garden inside.
Kits like those offered by Garden Republic are perfect for indoor gardening. Our favorite is the Colorful Houseplants kit. You mom will quickly grow her own coleus plant in a variety of hues with high-quality, non-GMO seeds. Each kit comes with everything you need, even the soil and plant markers.
Is your mom a foodie? A Garden Republic Culinary Herb Garden Starter Kit is a great match. Adventurous moms will love the Indoor Edible Flower Garden.
And if you are looking for a very unique gift, the Garden Republic Bonsai Seed Starter Kit will delight! Packed in an attractive planter box, this set comes with four different types of Bonsai plants to enjoy. This may become mom's favorite hobby as she puts her creative plant skills to the test.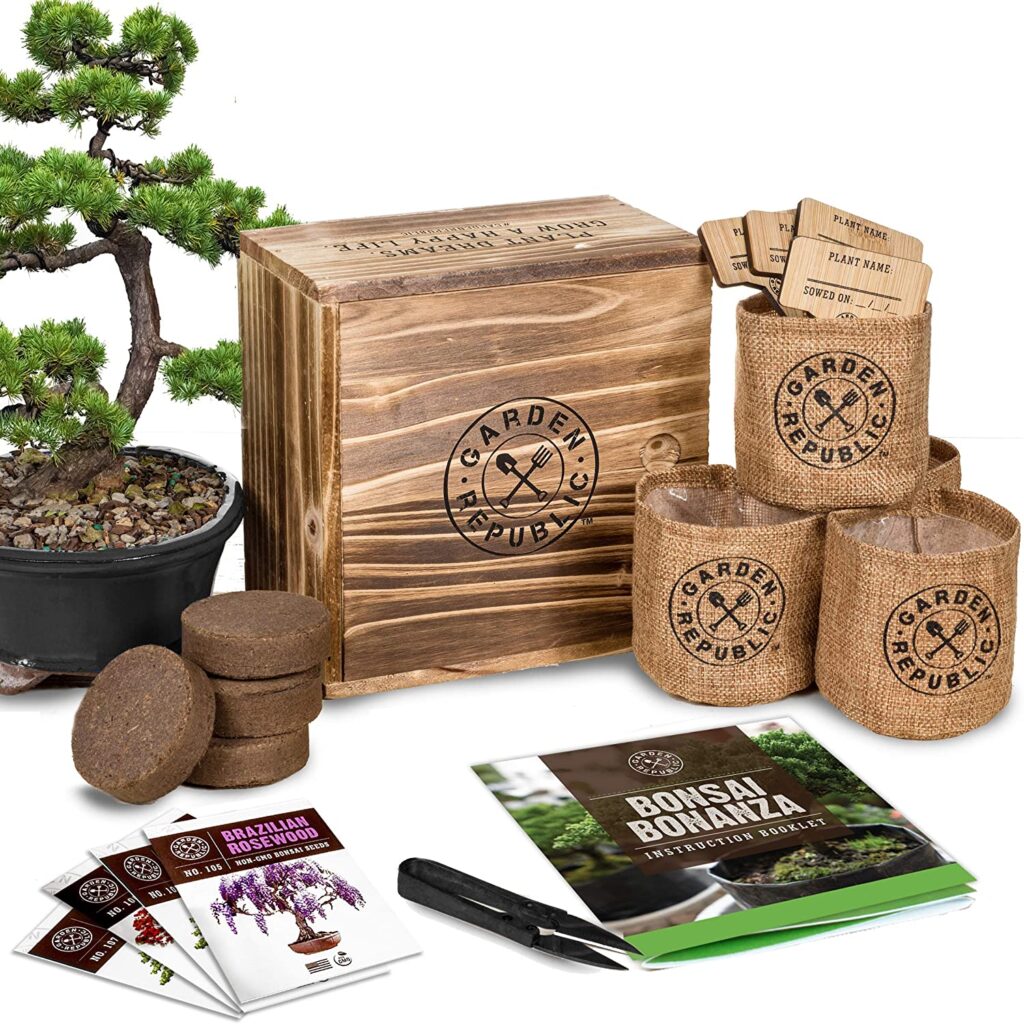 What to Plant in Mom's Mother's Day Garden
When it comes to what should be planted, the answer is: whatever mom wants. If she wants basil and mint, plant basil and mint. If she wants tomatoes and potatoes, plant them. Maybe she wants tobacco and jellybeans…..well, just plant what she wants!
And while the planting is going on, make sure she gets to watch it from a comfortable chair on the lawn (or couch). Of course, if you are planting inside, be sure to encourage her to be involved from the start.
When it comes to Mother's Day, what she really wants is everyone to be together laughing with and loving one another. The garden may be a place to grow food, but it's also a conduit for great fun and fond memories.
And as the year progresses, she'll be glad to see it grow. It'll be one of the topics of every conversation with those who participated. While planting a garden can be hard work for some, it's worth it. After all that mom has done over the years, it really is a small effort that pales in comparison to what she has provided in moral, emotional, and even financial support through the years.